DesignBeast Review
If you are a Digital Marketer or You have an Online Business, you know the value of Graphics Design.
Good Graphics can make sales, and on the other hand, A Bad Design can ruin your sales.
There are many Graphic Design products in the market. 
But the problem is they either charge you a considerable monthly amount and not providing proper tools, So you have to use 3-5 Tools To Do your Project.
Or you are the guy who thinks Designing is a Tough Process and Outsourcing the Work by paying a heavy amount.
Now, what if I say your problems came to an end. Now you can save your time as well as money.
Presenting You The DesignBeast.
A 6 in 1 Tool Which includes-
All-in-One Design & Mockup Engine
1-Click Background Removal
AI Logo Maker
3D Live Motion Photos
Magic Object Remover
Slick Image Editor
Today we will know about this Graphic Designing Product, and in the end, I will tell Should You Buy DesignBeast or Not.
But Before For our Quick Visitors, Here is the Overview of this Tool-
DesignBeast Review: Overview
Now Let's Start with a Quick Overview of the Product. It will give you a quick tour of our Review Journey.
CREATOR

Paul Ponna & Sid Diwar

PRODUCT NAME

DesignBeast

LAUNCH DATE & TIME

2021-08-24 @ 11 AM (EST)

OFFICIAL WEBSITE

https://www.designbeast.com

PRICE

$

37-$47

REFUND POLICY

30 Days Money-Back Guarantee

SUPPORT

Effective Response

NICHE

Graphic Design

SKILL

All Levels (Anyone can use It)

CriticEye's Advice

Recommended
What is DesignBeast-
Suppose you had ONE dashboard that had all of the design, graphics, and animation apps you needed to take your company to new heights.
In order to attract new customers, DesignBeast is the ultimate multi-purpose design solution that combines SIX outstanding design tools in an one package.
In one place, you'll find SIX multi-purpose design applications…
1) All-in-One Design & Mockup Engine-
With this powerful graphics design programme, you'll have access to a large library of ready-to-use customisable designs that are precisely proportioned for all of the prominent social media networks.
Incredible t-shirt and product mockups; banners; book covers; YouTube thumbnails; brochures; certificates; coupons; flyers; posters; infographics; and stunning ads and banners in all sizes for social media platforms such as Facebook, Instagram, Linkedin; Snapchat; Pinterest; Twitter; and other social media channels.
In addition, you may make any other form of graphic or design you can think in minutes, allowing you to save time and increase your revenues!
2) 1-Click Background Removal-
In seconds, you can easily and quickly remove backgrounds from any images. This advanced machine learning technology automatically finds the borders and objects in your photos and removes the background from them. Unlike other competing programmes, you never have to manually choose the object or create borders around the object. Any photograph can be uploaded into the app and left to be processed by artificial intelligence (AI).
3) AI Logo Maker-
You've never seen something like this before in a logo design app. Create 50 logo variations for any brand in bulk in just three simple clicks, thanks to a new feature. Simply enter your company's name and logo style, and the machine learning AI will generate 50 customizable logo ideas in a matter of seconds.
Numerous icons, typefaces, and vectors are available so you may make the logos exactly how you want them.
4) 3D Live Motion Photos–
By utilising this revolutionary new animation technology, you can transform dull still photographs into anamated moving graphics. Snow, rain, clouds, smoke, and a variety of other motion design components may be added to your images in an instant, giving them a spectacular finish.
Make your designs stand out in order to engage your audiences in a way they have never experienced before and convert them into paying clients.
5) Magic Object Remover–
Using only two simple actions, you can choose delete any objects, persons, or any other thing from your images that you desire. Select the object you wish to delete and then click on the export button.
With just a few clicks, the programme will analyse your data and remove any undesired objects from your images. Because of its unrivalled versatility, it produces results that are faster, superior, and more spectacular than anything else available.
6) Slick Image Editor–
Without the need of any sophisticated apps, you can edit your images like an expert in no time. Create excellent images ready for printing or publication online by editing, resizing, enhancing, or adding filters to blurry and unappealing photographs.
Save thousands of dollars on subscription fees by replacing many sophisticated design apps and pricey freelancers.
Creators—
DesignBeast is created by Paul Ponna & Sid Diwar. They are well experienced and Top Jvzoo sellers.
Paul & Sid already made many great tools like Photovibrance, Human Voice Synthesis, sqribble, smartwriterr and many more. which helped entrepreneurs and Digital Marketers.
DigitalBeast is One of the Best Tool, They are Launching after 2 years of Research and Building.
Features and Benefits of DesignBeast-
Six Designs App For Price of One
Mockup Designer App 
AI Logo Maker App
1-Click Background Removal App
Live Motion Photos App
Multi-Purpose Image Editor App
Magic Object Removal App
7000+ Ready-to-Use Templates
Millions of Royalty-Free Images 
Copyright-Free Vectors & Icons
Hundreds of Fonts 
Multi-Lingual Support
Step-by-Step Video Training
Commercial License
Sell The Designs For Profit
Facebook Group Access
Skype Mentorship Group Access
8 Week Training Webinars
How does DesignBeast Work
Watch this Quick Video-

DesignBeast Review – Who should try it?
This is a great tool For-
Bloggers
Local Marketers
Website creators & freelancers
Entrepreneurs
Ecommerce marketers:
Video marketers & creators
Affiliate marketers:
Presentations and Projects
Pricing and Upgrades-
FRONT END:
DesignBeast | Personal LICENSE ($37 One-Time)
Commercial LICENSE ($47 One-time)
UPGRADE #1 – DesignBeast Elite ($67 One-Time)-
Get access to additional features worth thousands. 10X your results, sales, and profits and get ahead of the competition and other DesignBeast customers. 
Unlock 2,000 additional ready-to-use templates
Get 80 new templates added to your account each month for one year. (no monthly or yearly fees.)
Thousands of Premium Text Effects and Animations
Millions of Premium Royalty-Free Design Assets, Icons, and vectors.
Millions of Copyright-Free Image
Priority Future Software Updates 
UPGRADE #2 – DesignBeast Agency ($49 One-Time)
Sell videos for $300 to $500 each with the done-for-you agency package included. This upgrade makes it easy for everyone to find clients and sell their designs for top dollar. 
Five sub-accounts
Agency marketing package
Done-For-You Agency Marketing Bundle 
Done-For-You Legal Client Contracts
Done-For-You Agency Website
UPGRADE #3 – Elite 4in1 App Bundle ($39 One-Time)
Customers get access to FOUR additional apps as part of this upgrade. 
Pixel Perfect
Instantly turn any image, even a low-quality image, into ultra HD, a high-quality photo that can be blown up to any size – even billboard size – without pixelation or distortion. 
Create animated ads in all languages, shapes, and sizes using hundreds of ready-to-use design templates. Use animated ads to promote your products, create ads for clients, or sell animated designs on freelancer websites like Fiverr, upwork and freelancer to maximize profits. 
With this powerful technology, you can resize any video into multiple video sizes perfectly sized for all social platforms. Turn a single video into various dimensions and sizes within minutes and share the video onto different platforms to drive more traffic and sales!
With this powerful app, you can instantly collect:
* Video Testimonials
* Live video feedback from clients about your work
* Add video surveys on your websites to collect valuable information
* Have your team record video feedback about any project 
Streamline your workflows without any confusion or relying on old and outdated methods like email and text.
UPGRADE #4 – DesignBeast Unlimited ($47 One-Time)
With the DesignBeast basic license, you can create unlimited designs forever with one limit of 600 credits per month on each of the six apps included. 
The limits are reset each month so you can continue creating unique designs, graphics, and animations forever without any monthly fees. 
This limit is put in place to prevent abuse and ensure all our customers get the best value for years to come at an unbeatable price. 
As part of this special unlimited upgrade, you can remove all the monthly limits and restrictions for all the cutting-edge apps and technologies included. 

After the launch Period, Prices will Hike.
Pros & Cons-
Pros-
Six Powerful Graphic Designing apps at one place
No Specific Skill Require to Operate the Software.
A Vast collection of Templates and Other Resources.
Artificial Intelligence Used
Facebook Group Access
Skype Mentorship Group Access
8 Week Training Webinars
Cons-
Prices will hike after the Launch Period.
To use advanced features, you have to upgrade to Upsells. (But they are worth it)
Conclusion: My Opinion on DesignBeast
DesignBeast is A Great tool for Graphic Designing. It is built by a trusted brand and trusted Vendors, Who gave a lot of Blockbuster Products like Photovibrance, Human Synthesis Studio, Smartwriter, Sqribble, etc.
You should Go For this excellent tool. It will boost your productivity, save your money (remember, this is one-time payment software). It also comes with 30-days Money Back Guarantee.
(Grab this tool before the Launch Period is over. After the launch Period, Prices will hike.)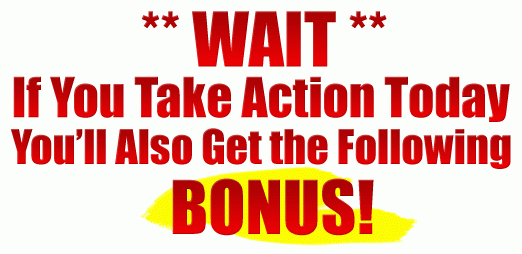 Bonuses From Criticeye-
First of all We don't allure our customers with Bonuses to Buy something that is not good.
Don't Fall For Bonuses which are costly in the market but someone providing you for free only because you purchase from their link.
Think of what they are offering you to buy from their affiliate link???
WordPress Themes worth hundreds of dollars.
Many plugins worth thousands of dollars.
A tool or course which is Thousands of dollars in price.
Do You know How They Afford That???
They hack them or download Nulled versions from torrents. They are full of viruses that can harm your website and damage your google SERP ranking in the long run.
That's Why We only Provide Good Quality and Virus-Free Bonuses on Products That are The Best.
So after Purchasing From Our Link, You Can Go To Our Bonuses Page and Select any 20 Products You Like. Send Us An Email with Purchase Details.
After Verification We will Send You Your High-Quality Bonuses from our Side.
How to Claim Bonuses?
To Claim Your Bonuses You have to Follow These STEPS
STEP #1
Buy From The Link Below or Any Link in This Article-
STEP #2
Then Email Me With your Name at [email protected]
STEP #3
After Verification, I Will Send You Your Bonuses.