So You want to start your Online Business, and you end up on SHOPIFY Business, While researching on that topic. Why do you keep hearing about all these people making a ton of money. But Problem is — You don't know Where to start and How to do it.
So Don't Worry—
In this article, I will answer all the questions for you what is Shopify, why do you keep hearing about it? And an Overview of How you can start your Shopify Store.
Now before Diving in, Let me briefly tell you something about
E-commerce
—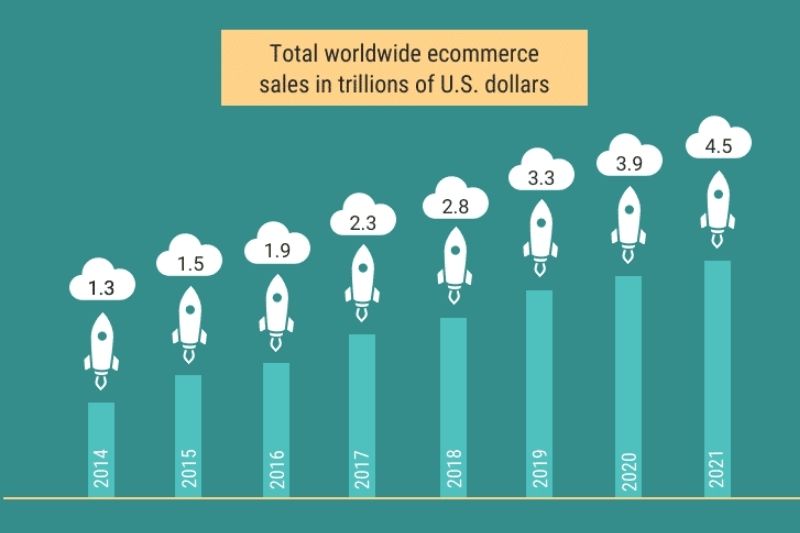 Ecommerce, also referred to as electronic commerce or internet commerce, refers to the purchasing and selling of goods or services utilizing the net and the transport of data and money to implement such transactions.
Ecommerce is frequently used to refer to this purchase of physical products online, but it could also explain any commercial trade that's facilitated on the net.
Types of Ecommerce Models-
Dropshipping:
The selling of a product that can be fabricated and sent to the customer by a third party.
Retail:
The selling of a product by a company directly to a client with no intermediary.
Physical products:
Any concrete good necessitates stock to be replenished and requests to be shipped to clients as sales are made.
Digital products:
Downloadable digital products, templates, classes, or media must be obtained for consumption or licensed to be used.
Wholesale:
The selling of merchandise in bulk, frequently to a retailer that sells them directly to customers.
Crowdfunding:
The collection of cash from customers ahead of a product can be obtained to increase the startup funds required to deliver it to market.
Services:
A skill or set of abilities supplied in exchange for payment. The service supplier's time can be bought for a fee.
STATICS OF RETAIL MARKET GROWTH BY STATISTA
Now the Question is —
Why Shopify Business is So Popular?
Now Most of the people ask me this question, Why Shopify Online Store Business is so Popular?
So the answer is because of it's convenience,
Mostly If you Go and make a online store on your own then you will need—
A Hosting— worth approx $3/month
Domain Name
Website Design— minimum $300
Store management apps & Tools— approx $500
But Shopify provide all of this in $29/month
other than that-
Shopify is an eCommerce platform for constructing online retail businesses. Nearly a decade since its arrival, Shopify has been chosen by numerous entrepreneurs and startups globally to migrate or expand their businesses to the internet.
However, what's the main reason behind its prevalence when there are many different alternatives out there? Well, you have to read further to have the solution. Let us look at Shopify's attributes, making it among the most wanted eCommerce platforms.
It is affordable-
Price is something that you can't ignore, regardless of what it is that you're building. And constructing a store entails several different expenses that you have to balance out.
Shopify assists you by providing quality services at affordable rates. If you compare it to other platforms, you've got to pay a lower monthly fee and get maximum benefits instead.
You can create An Attractive Store-
Your store needs to be visually appealing. Not only does this give you a gorgeous and reactive design, but you could also select from hundreds of topics that may be customized depending on your needs. Shopify is letting you develop unique online stores. Shopify is a favorite eCommerce platform. Additionally, many businesses provide cost-effective Shopify development alternatives that you could avail of if you require professional assistance.
Don't Worry about Hosting-
If you're starting your business online, internet hosting could be a real hassle. However, with Shopify, you may be sure your website's servers have been preserved correctly. Shopify pays for hosting, keeps the software, and assists you manage your payment escape, producing your work simple and easy.
In-built advertising and marketing tools-
A store owner understands just how much prices are involved with the promotion of the products. Shopify helps you too! It's some built-in advertising tools to reduce the expenses of start-ups. It permits you to place meta names, the page title, meta description, and unique URLs. Other than that, you can make pages invisible and visible, and divert pages wherever required and permit to optimize your store in your terms.
Best Customer Support-
When you're operating an online store, you'll end up searching for technical assistance now and then. Shopify delivers commendable technical service. You can look out if your site stops functioning or other glitches appear. Shopify customer maintenance is available 24×7 to pick up your requirements or revert one to live chats.
Secure-
Even though it strikes your head pretty much following all of the things, it is as critical as the others. Shopify spends a massive amount of money to make sure their platform.
Now the most Important question —
What is SHOPIFY?
Shopify is a cloud-based SaaS (software as a service) shopping cart solution which enables companies to establish an online shop and sell their goods online effortlessly. Shopify has numerous pricing strategies, and its characteristic set matches businesses of almost any size. Startups all of the way to enterprise-sized companies may gain from utilizing Shopify because their E-Commerce platform, and there are loads of integrations to assist this software scale along with your company's growth.
So in simple words Shopify is a SHOP which is Online, But It is cheaper than offline Shop, Because-
Think, You will need store to sell your item, So you have to build a Store, Buy a plot and then set up inventory. This could take 6-10 months and a lot of money, Where Shopify provides a online store within 10 minutes and it's starting cost is only $29 per month.
How does Shopify Business Work?
Shopify is a cloud-based software using a monthly subscription which gives companies access to an admin panel where you can enter shop info, add products, and process orders. The software is simple to use and includes a tiny bit of learning curve, which means it's possible to get your online shop up and running fast.
You will have the ability to select from a rich choice of complimentary and for-purchase design templates. These topics are clean and contemporary, and Shopify provides various editing programs which you can use to create your preferred theme match your brand.
What is more, a subscription with Shopify consists of secure, dependable hosting to your site. You do not need to think about your website crashing during peak hackers or traffic hijacking your trades.
Eventually, your monthly payment frees one to be comprehensive 24/7 client service. And you might also utilize Shopify's knowledgebase to resolve smaller problems by yourself. Shopify boasts that it is an all-time solution. Having a Shopify subscription, you need to have all you want to sell on your own website quickly.
Shopify Overview For Beginners—
Step -1 — Learn How to sell
and How Shopify works-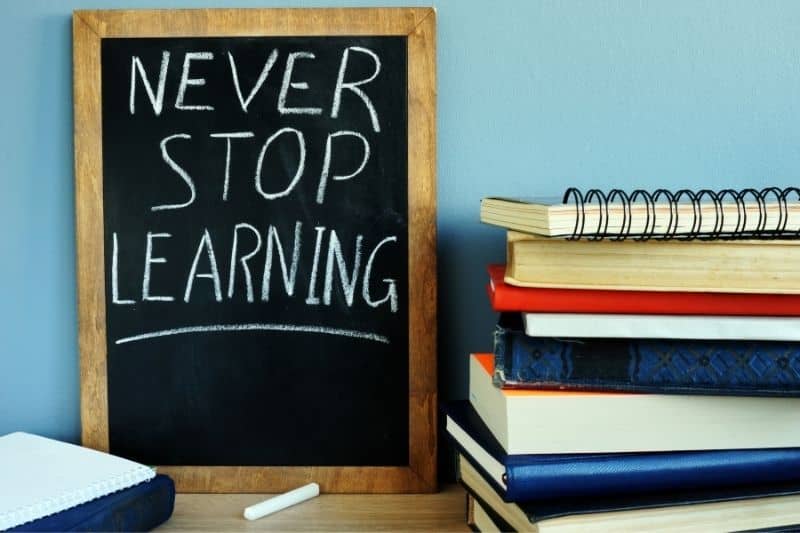 This is the most important step, but almost 95% of people skip this step, and I think that's why the failure score in Shopify Business is much higher.
Then their are people who just jump in and spend their money, After some time when they lose their money, they leave and fear to come in this business again
So Don't skip this step
Because once Abraham Lincoln said-
"If I only had an hour to chop down a tree, I would spend the first 45 minutes sharpening my axe."

– Abraham Lincoln
Step-2 — What to sell?
It is no good to construct your Shopify shop if you don't understand what you are likely to market on it. You have near-infinite potential with everything you may market (virtually whatever you market in a concrete store could be marketed online).
To Assist You to decide what to sell, ask yourself today:
What do I have abilities in?
What do I have skills in?
Where are there opportunities?

Bring these 3 items in the line, and you will have the item(s) you need to market. Next, it is a matter of determining what product lines you need to inventory. This manual has a listing of the different product types you can sell. Included on that list are:
Services (appointments)
Memberships
Consultations
Digital products
Event support
Experiences Classes, lessons, and workshops
Rentals
Installations (and quotes)
Donations
Event tickets
Digital gift cards
Step- 3 — Make Your Shopify Account –
Head around to Shopify and register up yourself for an account with them. You will be asked to incorporate on your email address, a password, and store name until you are given the choice of producing mortar and bricks or an online store.
You will then need to include some additional details in:
Your title
Address
Telephone number
You need to enter the right details since the info you enter at this stage will be employed to work out the tax rate and money applicable to an online store.
Shopify will then request that you inform them "a bit about yourself."
The anticipated annual earnings of Your Company
Any products or services that you are selling already.
If You're setting the store on your own or a Customer
One of the advantages of placing your online store up together is obtaining a free 14-day trial period to determine just how expansive a store you'll need — your choices are the Fundamental Shopify, Shopify, or Advanced Shopify account.
Step- 4 — Easily Design Your Product Page with Shopify-
You'll have difficulty creating your method as an online store in case you are not promoting anything. Shopify makes it easy for you to put in your product(s) for a store, as when you've installed your accounts, you're prompted to begin adding product pages into your store.
However, not just that, the choice to add in a product is well mapped out, using clear and simple to digest directions. As soon as you've added your products' details, save and continue to another stage.
Theme Selection—
Among Shopify's finest features is the absolute number of alternatives for your online store's theme. To give your store the subject you need, go over to your primary dashboard, and find the button marked: Customize your website's appearance.
As soon as you've gone this way, Shopify will request a whole slew of other details to create your store looks the part and, above all, to stop by the Theme Store. This is where you're going to have the ability to get a library of alternatives for your own theme.
But You must select your theme carefully, Which meets with your product, Because First Impression is Last impression.
So, If your store visitors find one that is not befitting the new you need to communicate, they will leave before producing a sale.
Step- 5 — Your Domain-
Pay another trip to your dashboard, also here. You will discover an alternative titled: Insert a Domain Name. You'll have the choice to transfer a domain (that is where you've got a present online store setup which you're moving over the Shopify stage ) or register a new domain name. Pick the latter.
As soon as you've completed this, you will want to purchase the domain. However, this is not an issue since, once more, Shopify guides you from beginning to finish. As soon as you've completed this, your online store will be observable on the internet.
Step-6 — Payment Selection-
Locate the tab Payments and select it in the dashboard. You'll Have a listing of available choices for your online store, such as:
Shopify
PayPal
Stripe
Worldpay
Authorizer.net
And also a whole slew more… As soon as you've determined that payment gateway choose, pick it, then follow the incremental advice from Shopify.
This leaves only one more stage for one to finish…
Step- 7 — Launch Your Online Shopify Store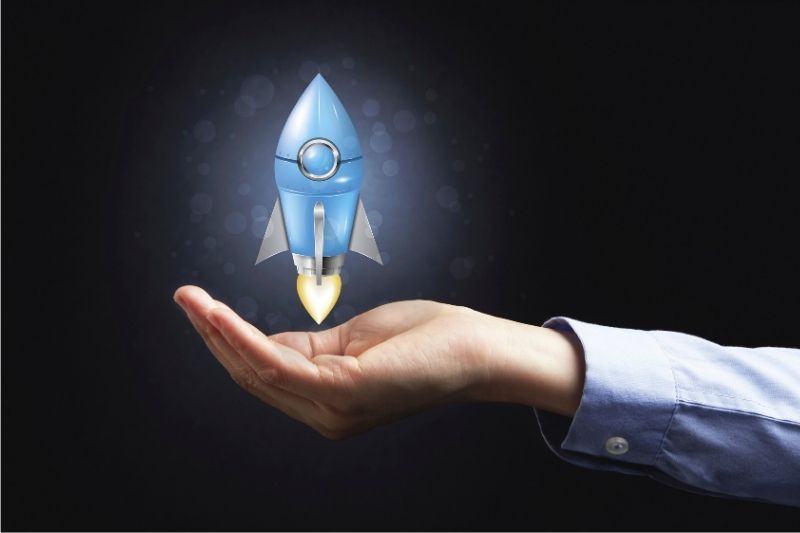 Hit on the Launch Website button onto your dashboard, and you are, you have started your own online store with Shopify!
Now You are The OWNER/CEO of a Online Store.
Do not forget to take the password-protected webpage — it is a rookie mistake, but it will still occur.
This is an Overview. So Don't Worry — In the next Article We will start learning everything in detail and How to sell your first product and what tools you need to be a Successful Shopify Business
GOOD LUCK
Shopify Shopify reviews what is Shopify on my way app reviews shopify.com is Shopify legit shopping shoppify how does shopify work shopfiy shopify store shopify website www.shopify.com is shopify worth it reviews on shopify is shopify safe shopify worth shopify reviews complaints how to use shopify shopif shopift shopifu shoptify sopify yearly shop reviews how to sell on shopify shopify scam low price vendor reviews shopify websites shopify blog close shopify store
Shopify Business Shopify Business Shopify Business Shopify Business Shopify Business Shopify Business Shopify Business