Making money with blogging is Prominant way of making money online. Here's Some Data of famous Bloggers which will show you, How much time it took them to make their first cent, and after that becoming 6 figure blogger.
BLOGGER
FIRST EARNINGS
TIME TAKEN TO FIRST EARNINGS
NOW EARNINGS
(PER MONTH)
ALEX & LAUREN
$172
1 YEAR 4 MONTHS
$100,000+
ANASTASIA BLOGGER
$350
10 MONTHS
$70,000+
ARIANA HUFFINGTON
$450
1 YEAR+

$2,330,000+
MELYSSA GRIFFIN
$124
1 YEAR+
$250,000+
SARAH TITUS
$340
1 YEAR 2 MONTHS
$200,000
MONEY MAKING BLOGGER
safe to say learning how to make money blogging changes many people's lives forever. But it's not just what I am saying. Blogging has helped people go from zero dollars in no blog to making over five thousand dollars per month blogging. And they being able to quit their 9 to 5 job.
That blog might help people fight with anxiety and depression. Which made over thirty-seven hundred dollars in the first three months blogging. That might be a legal blog that makes over ten thousand dollars a month.
So stay tuned and read the complete article, where I'm going to show you exactly how they do it all for free.
But Before If you still don't know what Blog is, Then first Check Out this article —
Otherwise, you will not understand a bit what I will explain in this Blog Monetization article.
Step One— Start Your Blog
Start your blog the right way; just like a home needs a great foundation, so does your blog. I do this in three easy steps.
1. Choose the right blog niche-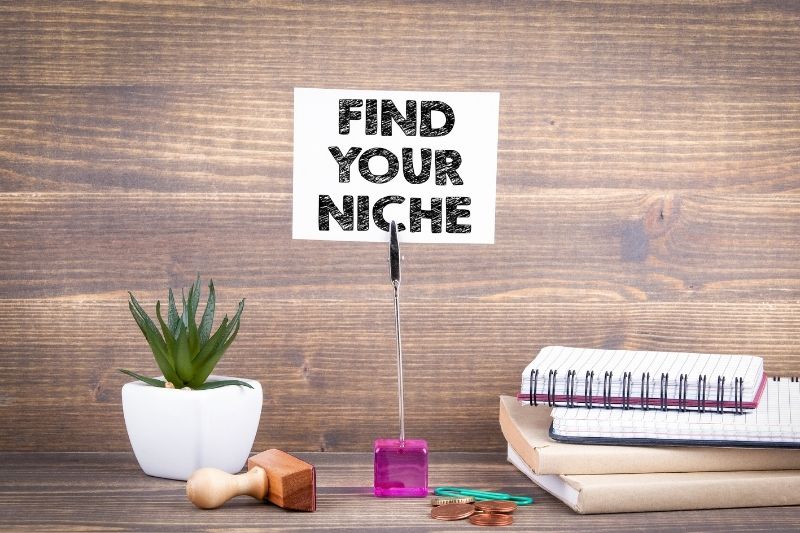 The first question most people have when blogging is, what the hell do I blog about? Most people end up overthinking this process.
The mistake most people make is when they start, they start trying to like the soul search for their passion, or go on some yoga Zen meditation retreat to find enlightenment and find their purpose. Still, this is the opposite of what you need to do. Because when finding your purpose or finding your passion, it happens by taking action and getting feedback from the story you're taking.
So I'd say start your blog about something you either have experience or something you want to learn about.
I started my entrepreneurship and Online money-making blog because I love Business, Computers, and love to work on the internet. So I combined all of them and Finally started CRITICEYE.COM.
Another way to think about this is what topic or subject do you bring up all the time with your friends and family. Like the one that you bring up over Thanksgiving and Christmas and during the holidays Where your family members think —"no, my god, he's talking about dogs again and different dog breeds and the different subsections of dog breeds. I wish you'd shut up."
Like that's a good topic for you to talk about on your blog. So choose a blog niche, and an topic that you are either interested in learning about. It is something that you kind of already know about.
2. To select your Domain Name-
So the domain is another word for URL, and the URL of YouTube is "youtube.com."
again this is another place where most people spend a lot of time overthinking.
Many websites like APPLE, Microsoft, Or Oneplus didn't get fame because of their name; it's because of their excellent product, making them extraordinary.
In short, your name doesn't matter when it comes to a business in blogging. You'd be surprised by how little names mean. Samsung could be a local music store. Asus could be a place where you bought drones on the internet, and SpaceX could be a website dedicated solely to astronaut horn. The thing that defines these businesses is not their name per se. It's what they do.
So don't ever think it. You don't have to come up with a unique name to succeed as a blogger.
3. Set up your Blog-
Finally, you want to set up your blog with the right hosting on the right platform and by far, the best place for you to get started is WordPress.
To Select Right Hosting Check out this WEBHOS Formula; it will help you to choose a Good Hosting Under your Budget—
Now I am aware there are various other choices out there, such as Wix and Squarespace. However, the issue with these is these sites are more targeted to stagnant standalone sites, therefore something similar to an individual portfolio or even a resume. They are not so good about getting constant blog traffic coming from overtime to a site and having always updated articles; they are not optimized for this.
What will wind up happening if you begin with a Squarespace or even Wix is you are likely to wind up heading back to WordPress anyhow.
So only begin there. WordPress comes with a greater learning curve for most folks but trust me, once I say that, it might be well worth learning.
Step Two— Make Your Blog Good Looking (Blog Design)
Let's walk through some simple steps to make your blog clean and beautiful.
1. Choose a great blog theme-
Selecting the ideal blog motif is similar to picking the correct or wrong car in a used-car dealership. You pick the incorrect motor vehicle.
You Are going to Spend Some Time and Frustrations about the car breaking down. On Upkeep on Repairing everything, it Is Likely to be a Continuous hassle on your Lifetime. If you Select the Ideal Car and have no issues with it, you Will feel Good.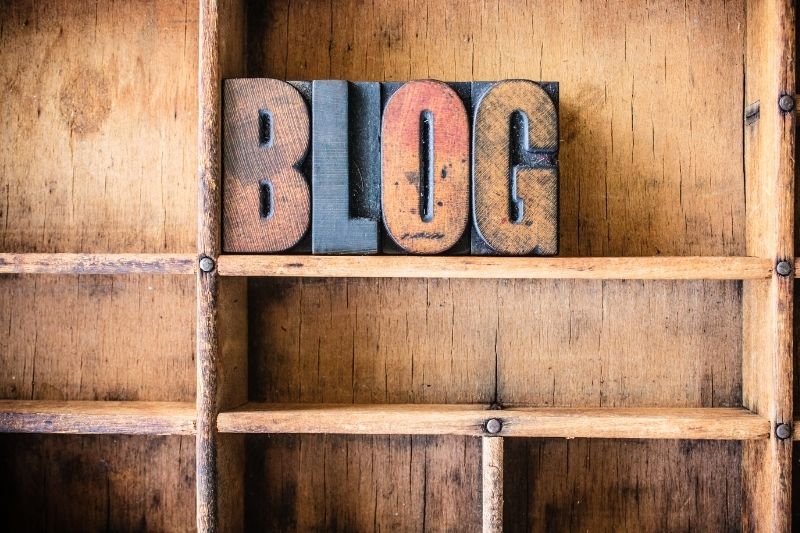 right now, the best free themes out there are—
while some of the best-paid themes are—
And don't forget to install the Elementor plug-in because it's a great page builder that's a perfect drag and drop for a newbie wanting to get started and building their blog and making it look the way that you want to.
2. Mobile Optimization-
oh yeah, another important part about blog design is optimizing it for mobile; over 60 to 70 percent of visitors on the internet these days are visiting through their phones
so some things might look amazing on your desktop; it might look excellent there will actually look like Rubbish and Blurry on the phone, so always check your work
3. Fonts-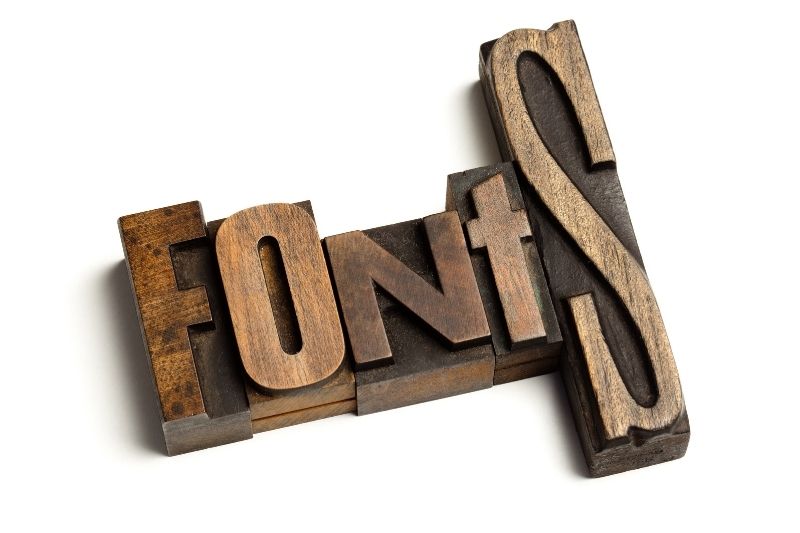 choose an easy to read fonts like a Montserrat font or an open sands or Roboto. because ain't nobody got time to read that cute but illegible script font.
OK, so now you've started your blog and got a design like you want to, let's move on to step three.
Step Three— create the content people need
It's time to answer the million-dollar question of what should I write about?
Well, this is a relatively simple answer. If your goal is to make money, you need to create the content that other people are searching for on the internet every day. Millions of people type searches into Google, Pinterest, YouTube when looking for videos and articles and blog posts trying to solve their problems. If you're able to serve that content to them the best and get to the top of those search engines, well, it's straightforward to make money online.
OK, it's not super easy, but it's a lot easier than you think. Here's how you do this.
1. start doing keyword research-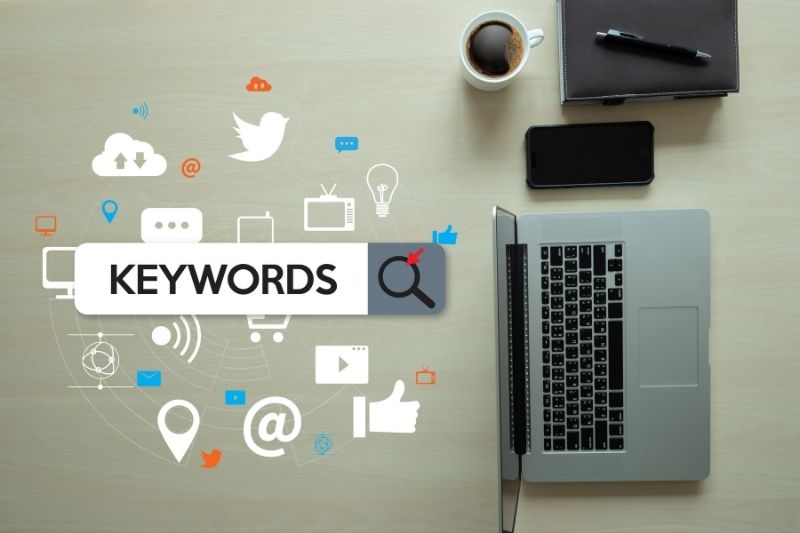 There are all sorts of tools on the internet to see how often people are typing in specific terms to see what people look like. A free tool by Google Google Keyword Planner Tool where a key phrase "how to make money blogging" searched over one hundred thirty-five thousand times per month by peoples, and that's precisely why I'm writing this article.
It is possible, to begin with, a tool such as keywords everywhere. It is an entirely free Chrome extension that you can set up and kind in everywhere you type into a search bar. You will observe how many that search phrase has been looked at.
Another fantastic free tool that most people frequently underuse is Pinterest kind on your subject into the search bar and then hit enter after the page loads. If you look to the right, you will notice all kinds of further suggestions. These are the keywords people are looking for.
as well, and using this method will help you come up with endless topics that you can cover on your blog or website. After using these tools for a while, you can upgrade to more professional tools like Semrush and Google's keyword planner (Which I mentioned before), .which will give you more accurate search data.
2. Apply 80/20 Rule-
Now, this doesn't mean you only have to post things that people are searching for. There's room to create your sort of unique content
when making money blogging, you just need to follow the 80/20 rule— 80% of the content that you create should be that things that people are searching for and problems that they're trying to solve, and 20% should be where you flex on them a little bit and tell them a little bit more about you and blog about the things that you want to write about.
OK, so after you wrote your first five posts, it's time to move on to step number 5.
Step Four— Traffic
There are lots of ways to get readers to your blog.
Like tons of approaches to get readers to your blog. There is Pinterest, Facebook, Google SEO, YouTube, Instagram, guest blogging, email drips, forums, Snapchat, and I am sure a dozen that I have not recorded there. The biggest tip I can provide you right off the bat would be, begin with, a single traffic source.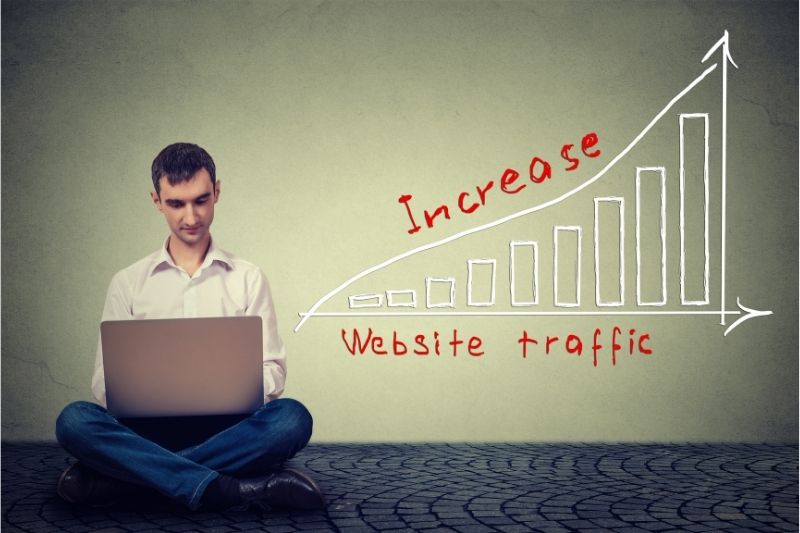 I understand many entrepreneurs like Gary Vaynerchuk inform you that you will need to be every place and be on social networking. And be on every platform, but the truth is that's a one-person show; what ends up happening with most people is that they usually end up just sucking at everything when they try to be everywhere. That's why I tell My followers to try to, instead of sucking at everything—master one or two of these things.
Just like Samuel Smiles said—
The shortest way to do many things is to do only one thing at once.
Samuel Smiles
The next question you should probably have is finding the perfect traffic source for my blog?
there are tons of different factors to consider here, including competition type of platform demographics of your target market and more so to make this simple, here are my thoughts on the top 5 traffic sources
1. Facebook-
Face-Book has the most users of really any social platform, but it also comes with the highest competition. FB has lately made algorithmic adjustments that don't feature blog posts anymore.
It is quite a few and far between this; you're read blogs much at which the content is targeted towards memes and video content along with items that don't blog posts. Facebook groups, nevertheless, are still going quite strong, and it is an excellent spot to satisfy like-minded bloggers. However, it may not be the ideal source for driving visitors to your site. Many folks say– I would not write it out since these groups could be so precious, particularly to beginners beginning.
You might enter your search phrase to the Facebook search bar and hit on click groups. You'll see dozens of groups on almost any topic again, not the best way to drive traffic to your blog but a great way to interact with potential customers and peers and people you look up to in your industry.
2. Instagram-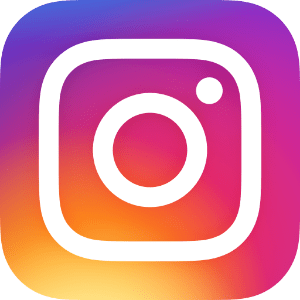 You will find that Instagram follows a similar trajectory as Facebook, in which it's a high number of users, but in addition, it has a great quantity competition. It's a purely visual stage.
Yeah, it is possible to write captions from the description. Nonetheless, if you are not generating dope images, you are not likely to get anyplace on Instagram.
Therefore the markets you wish to triumph on Instagram are likely to be largely visual things like travel, health, and style work well since they are visually stimulating.
Regrettably, something to remember— it is kind of stupidly difficult to get people from Instagram and to a email list or to a blog article or on to your merchandise. These people today have a tendency to remain inside the program, also Instagram is designed like that. But lots of men and women conduct their company on Instagram.
3. Google-
It is similar to Facebook and Instagram in that it has high competition, but it comes with one big difference.
and that difference is that it's a search platform, so the people that type in how to make money blogging, for example, will continue to type that in month after month after month, and you will get organic traffic coming in all the time
this is very different than Instagram or Facebook, where things are more viral, and then they die off over time, so Facebook and Instagram, you kind of, have this constant need to roll out this new mad mind content moved on.
But something such as Google, it is possible to optimize your posts and keep to be exhibited over and over and over again, sucking that traffic. Still, it's tough to get at the top of the search because of this value. It can take a long time to do, and just be prepared that
if this is the route that you want to go on, you need to go in for the long haul. It might take you up to six months to get severe traffic to your blog.
4. YouTube-
It ( YouTube) is a entirely a completely different animal than them all. It's the maximum barrier to entry since the majority of individuals don't wish to get on camera.
But it really provides a Simple way to connect with your audience, build a subsequent, push them back to your own blog, and make purchases with them.
Again comes a high barrier to entry since shooting videos is more complex and very time consuming, so if you are handsome or just like me and do not mind being on camera, then YouTube might be a superb option.
5. Pinterest (Best & Beginner Friendly)-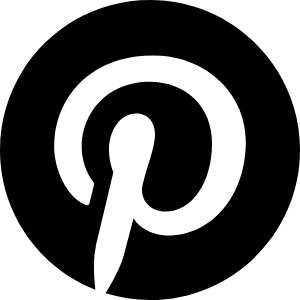 Last but not least. My favorite traffic source for bloggers is Pinterest Pinterest like YouTube, and Google is also a search engine, so there's that opportunity for organic traffic. Still, unlike Google, it doesn't take as long to get results.
Many Bloggers had tons of people got their high traffic and go from zero views to over 20 thousand pictures a month on their blogs because of its speed of results and the fact that you can get organic traffic.
Pinterest does end up being My number one traffic source for bloggers. If you're in almost any niche, I would suggest you should get Pinterest a try
alright, so you built your blog, you've designed it, you start to get your first readers, your first visitors checking out the content that they want to see
now it's trying to turn those readers into raving fans
Step Five— Build a Subscriber Fan Club
I don't know why many bloggers never wanted to make their Email list. Probably they experienced spam all the time whenever they subscribed for an email service.
but here's the truth about blogging is that most people are never going to buy your products until they've built up a certain level of trust with you and the best place to build that trust is through an email list
I've tracked the data on the click meter, and I can see that my email list provides me much better purchase rates than just linking products on the blog. An email list is one of the most valuable assets you have as a blogger, and setting it up is not as hard as you think
the basic formula is that you—
1. create a lead magnet
That is just a simple download for people to have a checklist, or a simple guide will work. You'll want to make a small but helpful download for people to give that you can provide that to them in exchange for their email address.
2. Use Email Marketing Software-
You need to add these opt-ins to your blog with an email subscriber service like Mailchimp or convertkit. This is a straightforward process to do.
When people are scrolling through your posts, they see the opportunity to get your download, and they put in their email address and receive the download
finally, what you'll want to do is create an automated email sequence. This is just an automatic sequence of emails that you send after somebody gets your download
these are often an indoctrination campaign. It's more like a get-to-know-you thing, where you're kind of helping them out with whatever problem that they're trying to solve at the same time. Explaining a little bit more about what you're and why you created your blog again, all design to build that trust and turn that subscriber into a real dedicated fan.
Great now, your blog is all set up. It's beautifully designed. You're getting people in the door. you're getting your fruit and the first few subscribers
now it's time to make that money, chase that paper, get those dollar bills to your bank account
Step Six— Make Money with Blogging
We're going to learn the different types of ways to make money, and they're five of them. What we're going to do now is we're going to go over an overview of these different ways, and then we're going to walk you through which steps you should start with a kind of what phases of your blogging journey.
1. Ads-
The first way to make money is through ads. Now there are a few different types
the first thing you probably know about our display ads these are ads that are you're scrolling through content, and then you'll see an ad for something.
I'm sure there was a display ad. Another term for this is pay-per-click because when somebody clicks on it, you get paid
the second type of AD is something called sponsored content. This is when somebody like a big company pays you to write a review or write something about their product.
The third type of ad is a giveaway. It is very similar to sponsor content, but instead of paying you, they give you their product for free.
2. Affiliate Marketing-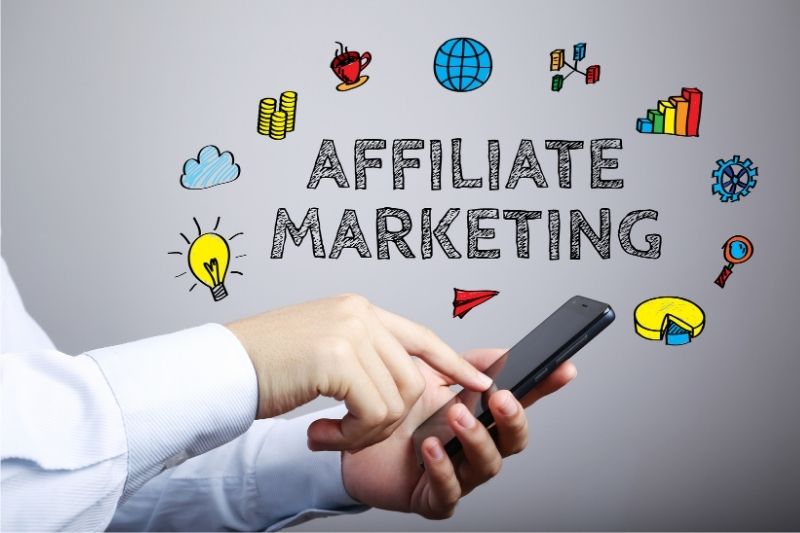 The second way you can make money through your blog is through affiliate marketing. You earn cash promoting another person's product or service, so let's say you write a post about your top 5 favorite books on whatever topic your blog is about.
You can link those books in the blog posts themself and link them to Amazon when somebody clicks and checks out that book and says, OK, that looks awesome. I'm going to buy it like the reviews, you know, four and a half stars looks good to me when they purchase that product then you will get a small commission from Amazon, which is affiliate marketing.
Now affiliate marketing is a vast category. You can make a lot of money on it, and I'll go over that in the next section but so that you know it's when you sell other people's products or services through links on your blog.
3. Sell Your Products-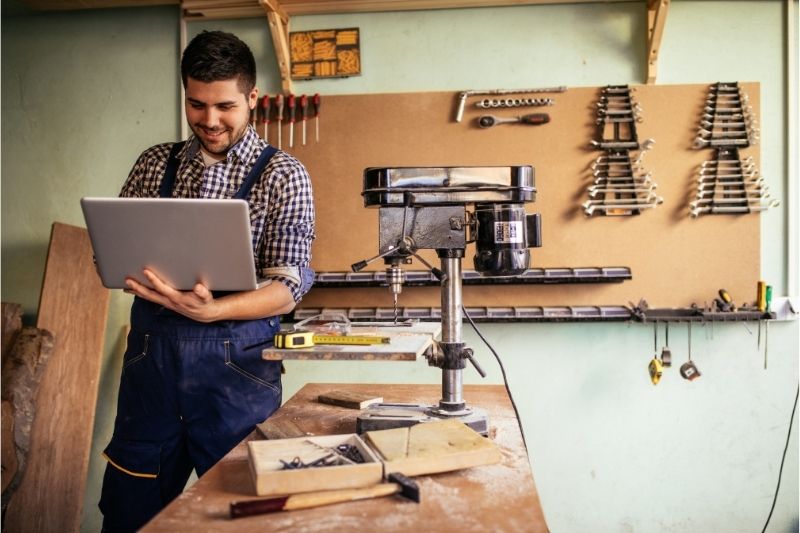 This is how many bloggers make over a hundred thousand dollars per month blogging. They sell their digital products and services.
there are a few different kinds
First are— ebooks. These are electronic books like kindle downloads.
You will find printables and workbooks in which people may buy a printable that you have made and print it out and use it for themselves, something such as a journal or even a workbook.
until you make fun of them or believe anything amusing about it. There are many bloggers even I sell some books on digital marketing on the kindle book store.
Second is — I really do know a blogger that earns 200 grand each month promoting printables mind-blown online classes so online teachings and Parts of training where you can teach them through video
and finally, there are— membership websites where Folks pay a particular amount to access frequently updated content, usually by yourself.
4. Sell physical products-
there are physical products, now you'll find with physical products they're a lot easier to sell because they're tangible good right people can when they buy that product they get something real back
. Still, it's much more satisfying usually than a digital product. Still, there are margins to be had, so there is the product you have to create the product, you have to manufacture the product, ship it; that's a lot more steps than selling something like a digital product.
but we'll get into that note in a minute
5. Provide Services-
Speaking engagements digital services dog-walking, speaking engagements for dog-walking training, virtual assistants, freelance writing, and whatever service folks or puppies or whoever wants you may sell it via your blog.
It is a terrific way to do this as you are already building huge confidence with your audience.
OK, these are the Kinds of Methods to make money blogging. Now we're going to get into the nitty-gritty of where you should be starting.
Step Seven— Getting Started, Making Money with Blogging
start with ads and sponsored posts the first thing that we see bloggers doing when they first start
their website is usually running around trying to throw up Google Adsense on their website to make a quick dime.
the dilemma is that the fact of your advertisement earnings are most likely going to fall fairly short of your expectations
once I did so first time, I recall I snapped up these advertisements and thought I'd find a lot of money coming in mechanically per month since I had a good readership there in my other site.
And I believe after a complete month plus a complete week— I'd only created twelve bucks and 93 bucks. That's not enough for even a beer set, so you can understand that that wasn't working mathematically. As a viable way to make a ton of money, I thought I would write off ads forever, but that was only until later.
But many bloggers makeover three thousand to four thousand dollars a month with ads
here's how —
Increase Traffic and Partnership-
The first increase their traffic by a hundred thousand views a month. Because they get that amount of traffic, they can partner with premium ad networks, so specialized. Excellent systems can give them higher returns on the ads and the clicks they do get.
Here is a recommendation for novices like yourself advertisements to be a superb place to begin novices. It can be motivational or provide you a little inspiration at the start. Still, It's not the Principal way you need to be monetizing.
Pro Blogger Tip-
You can be a focus on the bigger picture here. Try to wait until you're getting a consistent amount of traffic so you can partner with premium ad networks. The one that pro bloggers partner with is AD thrive, but there are a few others, including media vine Mia net propellor ads.
I'm sure a few more this will net you a lot more money than just throwing up Google Adsense. And praying that somebody clicks sponsored posts.
Sponsored Posts-
As explained before, people are paying you to write an article on your blog, usually reviewing their product or service.
These articles often come in the form of print reviews and recommendations. Many bloggers make upwards of 10 grand a month doing sponsored posts, so it is a viable way to make money and make money pretty quickly.
If you like to write can discover fantastic opportunities that match your niche and develop a connection with other businesses and brands in your own place. To increase your blogging earnings, sponsored posts may not be perfect for you. If you face many time constraints, it can be very time-consuming to find suitable opportunities, fill out the required work, and have your heart set on the passive income.
You're technically still trading hours for dollars here, so just something to keep in mind— you can find any sponsored post opportunities on websites like a blog.
OK, now I've got your feet wet a little bit started with sponsored posts and ads; now it's time to take things to the next step.
Step Eight— Master Affiliate Marketing
There are dangers connected with each kind of monetization method in regards to blogging. Still, affiliate marketing is unique. It will teach you how to sell, but it will also prepare you for creating your future products.
Mastering affiliate marketing is usually kind of one of the critical steps to becoming a successful blogger. You'll see that many successful bloggers first start on affiliate marketing, start making money in affiliate marketing, learn how to make money, and then progress on to higher margins with their products and services.
Amazon Associates-
Just like in our example, when we talked about writing a blog post on the top 5 books and your recommended niche, you can start by doing this exact process with Amazon Associates.
This is a small, straightforward way to start affiliate marketing. It progresses and gets much more advanced later on. The best way to do that with Amazon Associates is simple and why I let you begin there because everyone uses Amazon. It makes a simple means to receive your first two or three trades and feeling great about blogging, and it's possible right from the get-go. Getting signed up isn't too hard
just type in Amazon Associates to Google, and you can join for free once you're approved, you can recommend Amazon product on your blog. If you are in a knitting blog, then sell Amazon knitting kits; if you are in a dog blog, sell dog treats, got a parenting blog about raising teenagers, then sell a muzzle. I'm kidding, don't muzzle your children. Put them on a leash.
This creates a fantastic form of passive income for most bloggers. They make thousands of dollars per month doing this.
Bigger Affiliates-
Once you sold a few affiliate products and Amazon.
It is time to begin leveling up your affiliate advertising and considering going to large affiliate networks and partnering with a more substantial item. There are networks such as Clickbank, ShareASale, CJ Affiliate, Rakuten, so many more those networks will provide you a higher cost analysts than something such as Amazon.
But bear in mind—they are likely to be a whole lot harder to sell since they are not checking out using Amazon's platform. You have to learn how to build a lot of trust with your readers, and that's why I said at the beginning of this article to you start an email list because that's the best place to start is higher priced affiliate courses, products, and other things.
Yeah, OK, now you've got some money rolling in from affiliate marketing, starting to bring down the sales process and learning about how to sell through your blog and build trust with your readers. You're making a fan base, building people who are interested in what you're doing. It's time to move on to the next step.
Step Nine— Create Your Products & Services (Digital & Physical)
I started by promoting a Digital marketing course and some online tools through affiliate marketing. Made about five dollars per sale, so even when I was selling ten products per day.
I was only making about 1,500 dollars per month off this product $1,500 a month is excellent, and it's a fantastic amount of money. Still, it is not a full-time income for a blogger. So I got this idea back in the day. OK, what if the product that I was selling what if I can make it better? What if I tried to make this product even better than the one that I was already selling and sell it to our audience. they know and trust me.
Let's try selling our OK. Not only did it sell well, but our audience loved it, and thus my first product was born. The most important part of this process is that five-dollar sale that I was getting turned into a $37 deal for that product. My team and I had just seven times extra money with the building of this product
That is the power of creating your products and services. You control the margin, so you own the prices, the sales page, the entire system, and the whole flow of selling your product. That's why all the most prominent bloggers, you know, all the ones that are making the most money well; they sell their own stuff
this does not have to be digital products; either this can be physical products as well.
The Pro Tip-
The key here is to do something better than what is before you, so you don't want to go around and replace your affiliate links with your crappy products and not a good version of it.
Only replace products that you can genuinely replace and do it better. The goal here is to make a better experience for your audience if you have a worse experience.
The results are not going to be what you want as well as there's always going to be products that are better suited as an affiliate product versus you creating your own.
It's just something to keep in mind, something like hosting like I'm not going to make a hosting company, so I'm going to partner with somebody like Bluehost, a hosting company where I can sell hosting packages. As I said before, you can sell your services whether you're a public speaker, virtual assistant freelance writer; you can sell all of these products and services on your blog.
Selling your products is the only right way to scale your blog, and this is how you take something from a thousand dollars a month to ten thousand dollars a month and do so passively do so without actively continually having to work and trade hours for dollars.
OK, at this stage, you've come a long way— Started your blog, designed it well you created excellent content you drove traffic to the blog, you collected email subscribers, you've been monetizing in a variety of different ways, and now you've got kind of your blog set up you've made your courses made your products you've found your audience, found your voice found these things
the next part is an entertaining part of blogging, and that is—
Step Ten— Scale & Optimize
This is the enjoyable part because you've done a lot of hard work. Now your job is just to scale what you do, and again this is what makes blogging such a different thing than going and working for somebody. they're going to pay you, let's say 50 grand a year to do customer service right, but when you're blogging and creating your products and services, just a few tweaks here are there are getting a blog post to go viral or are making some new content, immediately raises your income and this is kind of a two-part process I want to show you how it works quickly
SALES = TRAFFIC × CONVERSION RATE
and I want to show you what your conversion rate on your sales page is— 1% conversion rate means, for every 1000 visitors on your sales page, you make ten sales
Now let us say you add some testimonials to a sales page and include a few more. Your email sales funnel bulges your conversion rate to 2 percent, so you've doubled your sales. Now a thousand visitors are getting at 2 percent, which is 20 sales, so you've just doubled your income. that's crazy.
Now let us say you get started operating on Google SEO because an extra traffic origin and can find an additional million customers to a sales page, which doubles your own sales again.
Because two thousand visitors times two percent equals forty sales, you've just quadrupled your income. That is the big difference between blogging and going out and making 50 grand a month working client service. It's a giant jump because the quantity of work you do ends up representing better about the actual income which you make by utilizing for others.
The last piece about the best way best to earn money blogging would be to scale and increase those conversion prices, and below are a few of the chief ways you could do so you'll be able to add in reviews. Better your webpage rate, make modifications to your sales page, make modifications to your sales funnel along with some other advertising changes, but these are the key ones.
That portion of earning money blogging is interesting since you can frequently find the changes directly before your own eyes. It is very cool to see that.
Now ladies and gentlemen are the 10 step procedure of how to earn money blogging.
Summary—
all right, let's summarize this and get the data here
Start your blog the right way.
Design your blog and make it beautiful.
Create the content people need.
Get traffic to your blog by focusing on one to two traffic sources.
Build an email list to build up those lists of raving fans, turn those into subscribers, and those readers into raving fans who love what you do.
There are many types of ways to monetize.
Monetize with ads and sponsored posts.
Master affiliate marketing.
Make your products and services.
Scale and optimize.
How to Make Money Blogging How to Make Money Blogging How to Make Money Blogging How to Make Money Blogging How to Make Money Blogging How to Make Money Blogging How to Make Money Blogging How to Make Money Blogging How to Make Money Blogging How to Make Money Blogging How to Make Money Blogging How to Make Money Blogging How to Make Money